Sell Your House Fast in Memphis, TN
No buyer showing – No inspection – You choose closing date
$0 Fees – $0 Commission – No Repairs
"*" indicates required fields
Do you need to sell your house fast in Memphis?
We buy houses in Memphis for CASH!
Greater TN Homes is the Top Local House Buyer in Memphis. We buy homes in Memphis in ANY condition. We make sure we understand your needs, and with our experience we create a tailored offer to benefit you and your time frame. We take pride in buying houses that are traditionally difficult to sell, providing you with fast relief for your challenging real estate situation. Find out what other happy sellers have said about us in our testimonials.

We have helped many homeowners in Memphis and can help sellers in any situation to sell their house in "as-is" condition. No matter what the condition of the property may be, we're willing to buy it for cash in as-is condition with a closing date of your choice!

We make the process of selling your house as simple as possible. We don't ask you to make any repairs and you leave everything just as it is. You don't even need to clean your house when you sell to Greater TN Homes.
How We Work
We follow a simple 3 step process to make the experience of selling your home as stress-free as possible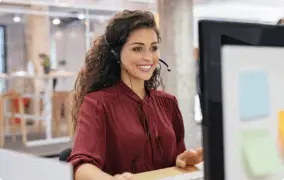 Step 1: Call Us / Fill Contact Form
Call us at (866) 902-0770 or fill out the form on our website and our team will contact you.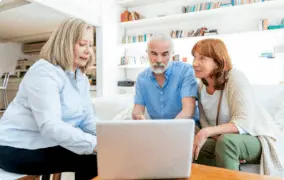 Step 2: Meet Us at your House
Our home buying specialist will meet you at your house for a quick 5 mins walkthrough.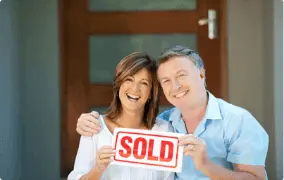 Step 3: Choose your Closing Date
We make you a fair cash offer and you choose the closing date and walk away with cash.
OUR ADVANTAGE
---
We are a local real estate solutions company and have been in business for more than 10 years and have helped hundreds of homeowners. We offer several advantages to homeowners who want to sell their house fast v/s going a traditional route of listing with a real estate agent.

No Repairs
You spend $0 in home repairs
because we buy your house in as-is condition.

$0 Fee/Commission
We cover all closing costs related to selling your house. You pay $0 in commissions.

No Waiting
You choose the closing date that works best for your schedule.
Transparency
We close at a reputable local title company.
Easy Process
No appraisal. No inspection. No financing contingency. We buy house as is.
Dedicated Specialists
We put you in touch with the best alternative contact even if you don't sell your house to us.
Get Fair Cash Offer!
Just fill out the form below to get started on your FREE, no-obligation cash offer today.
"*" indicates required fields
Why is Greater TN Homes better than other cash buyers?
The answer is simple: We care about you.
We understand that when you find yourself in need of selling your house fast, that you may be facing a difficult or emotional situation. Our team understands, and we are here to make the process as smooth and seamless as possible.
We approach each seller with empathy and compassion, and we will treat you with dignity. We will provide you with a fair price for your home and help you get started moving forward with the money you need.
Get Fair Cash Offer!
Just fill out the form below to get started on your FREE, no-obligation cash offer today.
"*" indicates required fields